DRAINAGE CONSTRUCTION CHENNAI
SAVE TIME AND MONEY, AVOID PLASTERING
An excellent custom made formwork solution for your requirement as follows:
Full fiberglass material (NOT fiberglass-with-plywood). Custom made, moulded, specific to your purpose. This formwork cannot be used for any other purpose.
Repetitions: 100 to 200 repetitions depending on usage/care.
Locking System: We will provide a system for easy locking and easy de-shuttering.
Centring Material: jacks, spans and other supports are NOT included
MAKE THE SMART DECISION
Smoothest finish among existing concrete formwork and shuttering systems
Unmatched building quality and durability
Lower cost, no plastering required & faster project delivery
Easy customization and repairability
High re-usability
READY TO USE: Formwork made as per your requirement. Our cost includes making charges. Span & posts are not included.
Description
Rate, Rs./sqm
Qty, sqm
Cost, Rs.
– Fiberglass formwork for stormwater drains as per sizes shared by email
– 5 sides (outer wall X 2, inner wall X 2, slab bottom X 1)
– Length – 2 m
₹5000

1,000

₹5,000,000
– Sample material for trial: 450mm X 450mm drain formwork sample of 4.94 m2.
– 5 sides (outer wall 2 sides, inner wall 2 sides, slab bottom)
– (Slab thickness 110mm)
– Delivery time: 2 weeks from date of order and 100% advance.
Lumpsum
₹75,000
Total
₹5,075,000
PHOTO GALLERY-STORM WATER DRAINAGE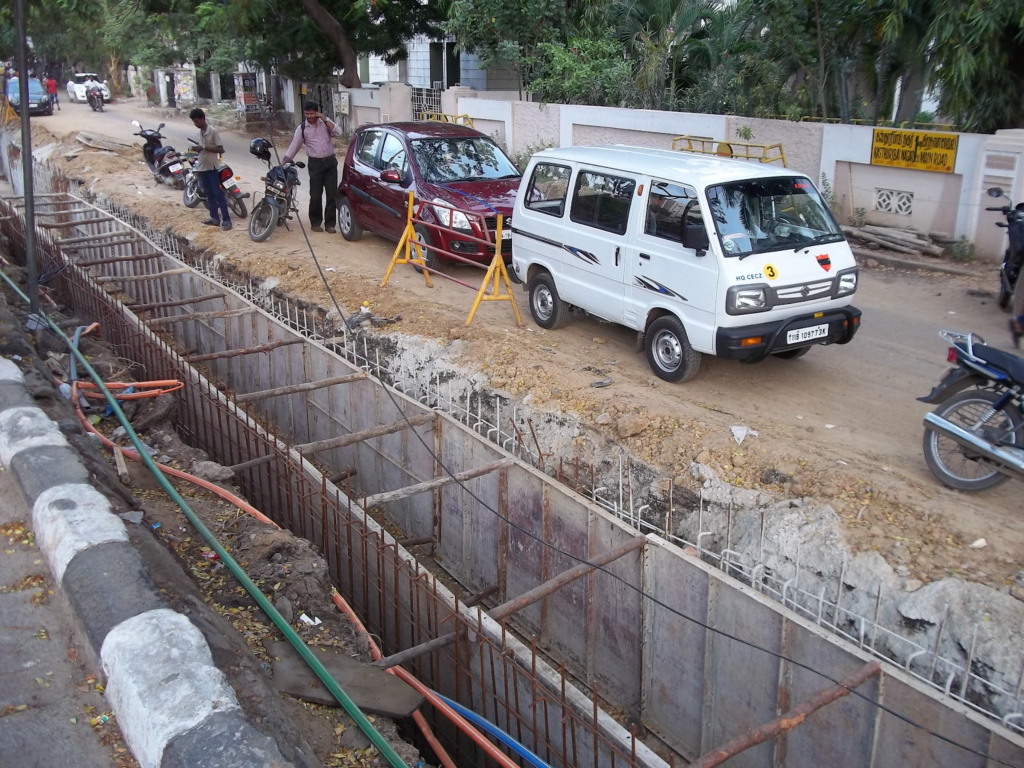 ADVANTAGES
Fully waterproof
High abrasion resistance and corrosion resistance
High repetitions
Very light weight
Low chance of theft at site
Minimal Maintenance is required
Fibre glass material is sustainable & Environment friendly
OUR CLIENTS