Rincon Fiberglass Shuttering – Latest Framework Technology that Outperforms Aluminium Shuttering in Cost and Quality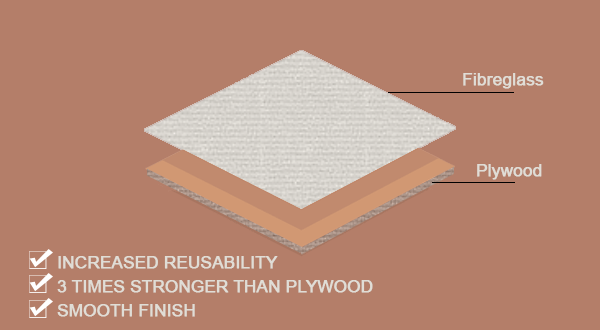 ENGINEERING MARVEL
SAVE TIME AND MONEY, AVOID PLASTERING
Rincon Fiberglass Reinforced Plywood System (Rincon FRPS) is the key to that perfectly cast roof with the smoothest finish that requires no plastering.
In comparison with existing aluminum formwork and aluminium shuttering systems such as Mivan Shuttering, Rincon fiberglass shuttering is very cost-effective and suitable for a wide range of projects.
MAKE THE SMART DECISION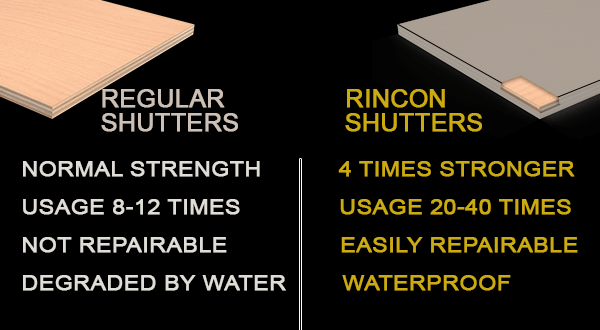 PRODUCT COMPARISON
Smoothest finish among existing concrete formwork and shuttering systems
Unmatched building quality and durability
Lower cost, no plastering required & faster project delivery
Easy customization and repairability
High re-usability
READY TO USE: Formwork made as per your requirement. Our cost includes making charges. Span & posts are not included.
PHOTO GALLERY – FIBERGLASS SHUTTERING AND FORMWORK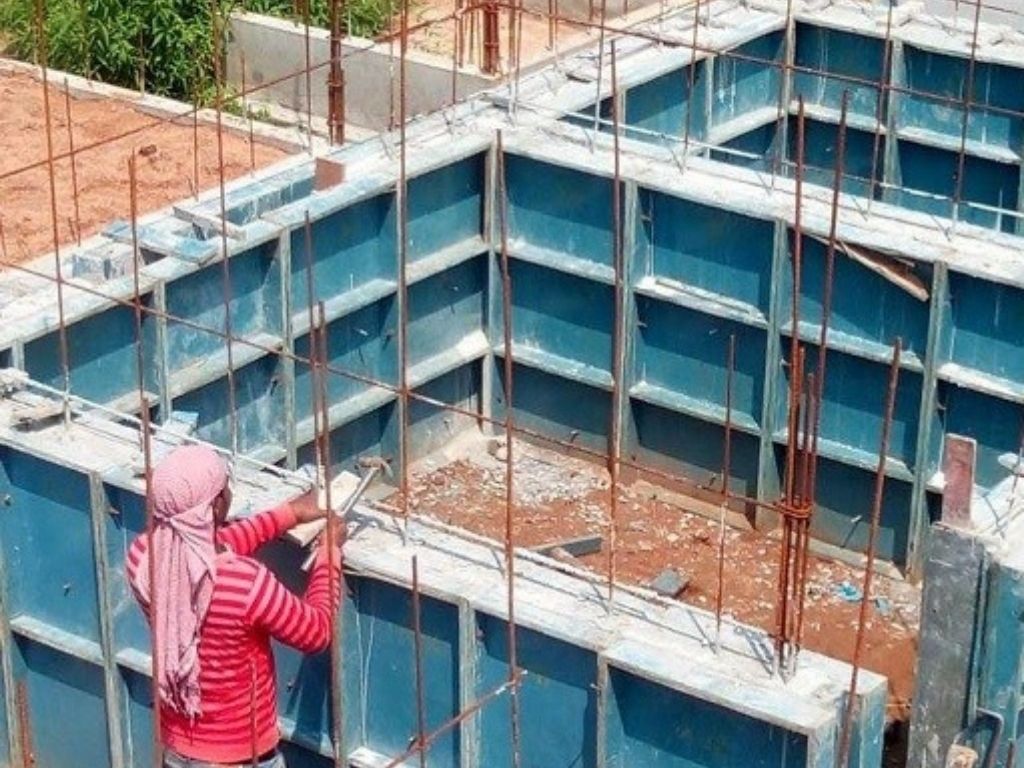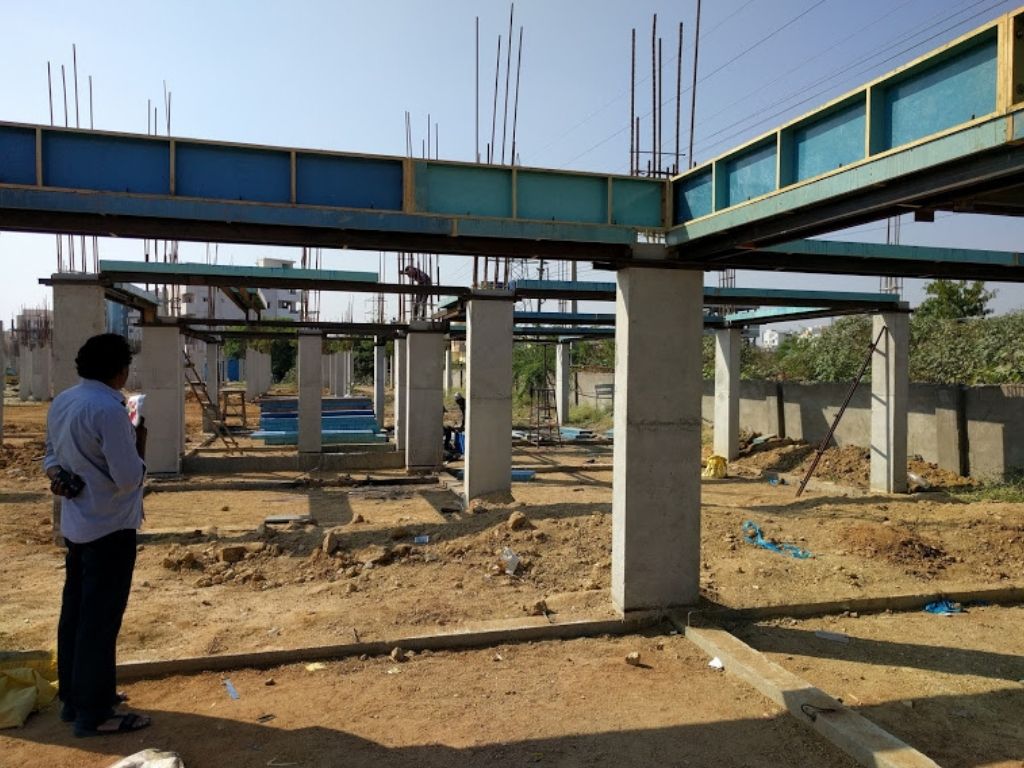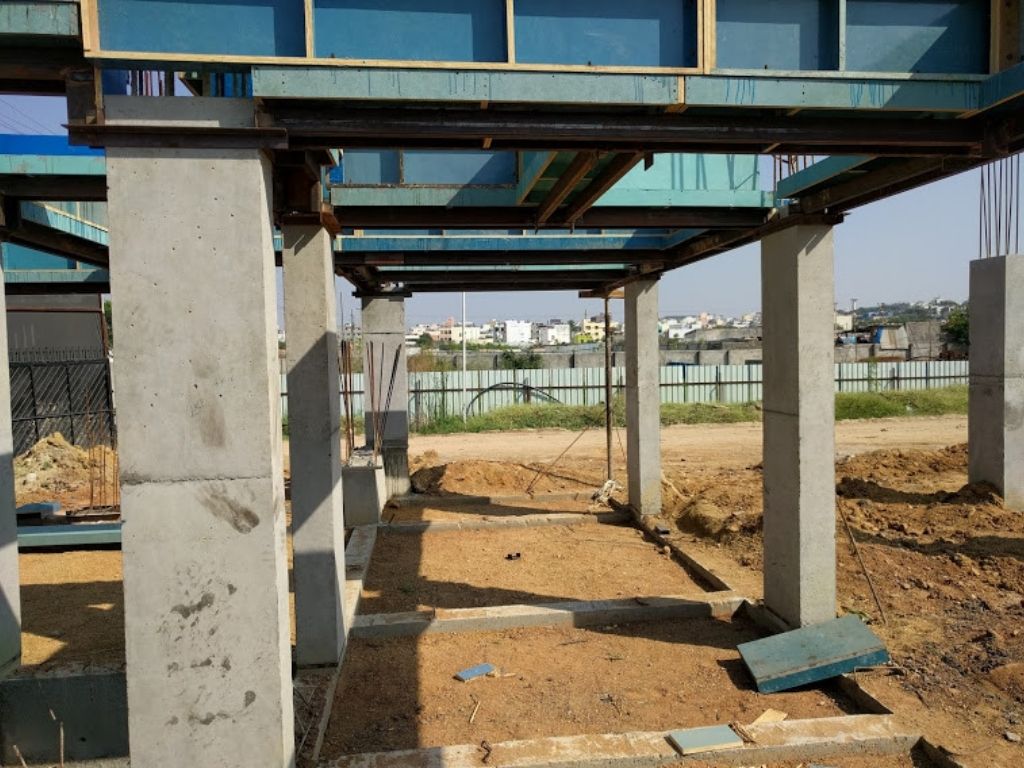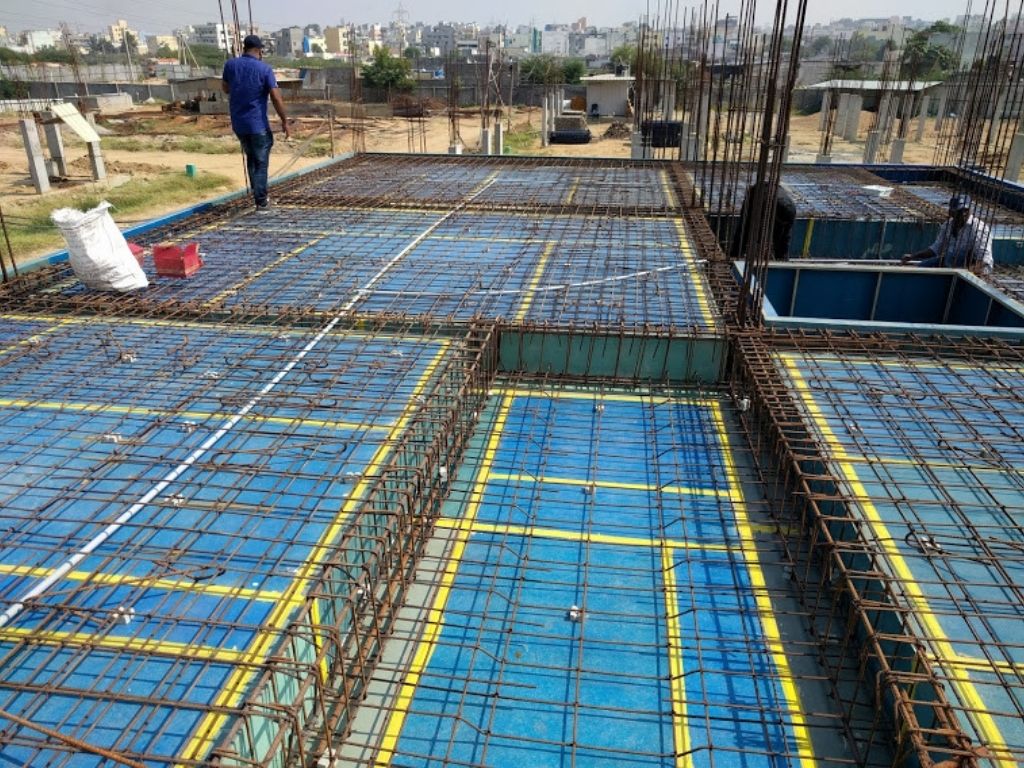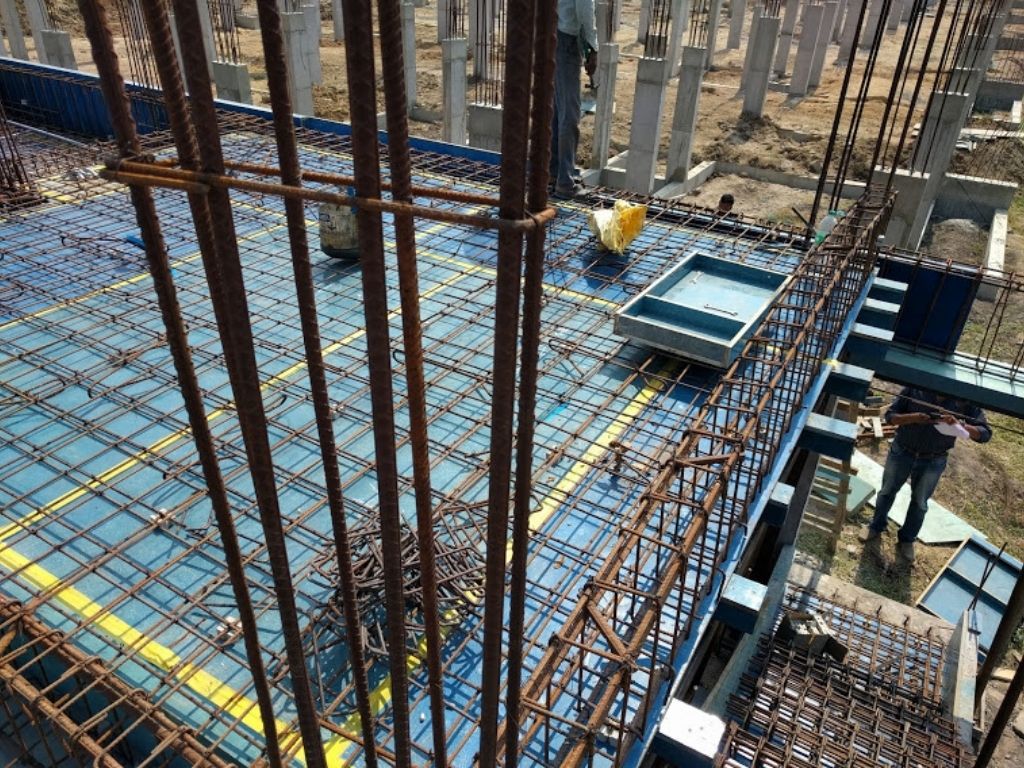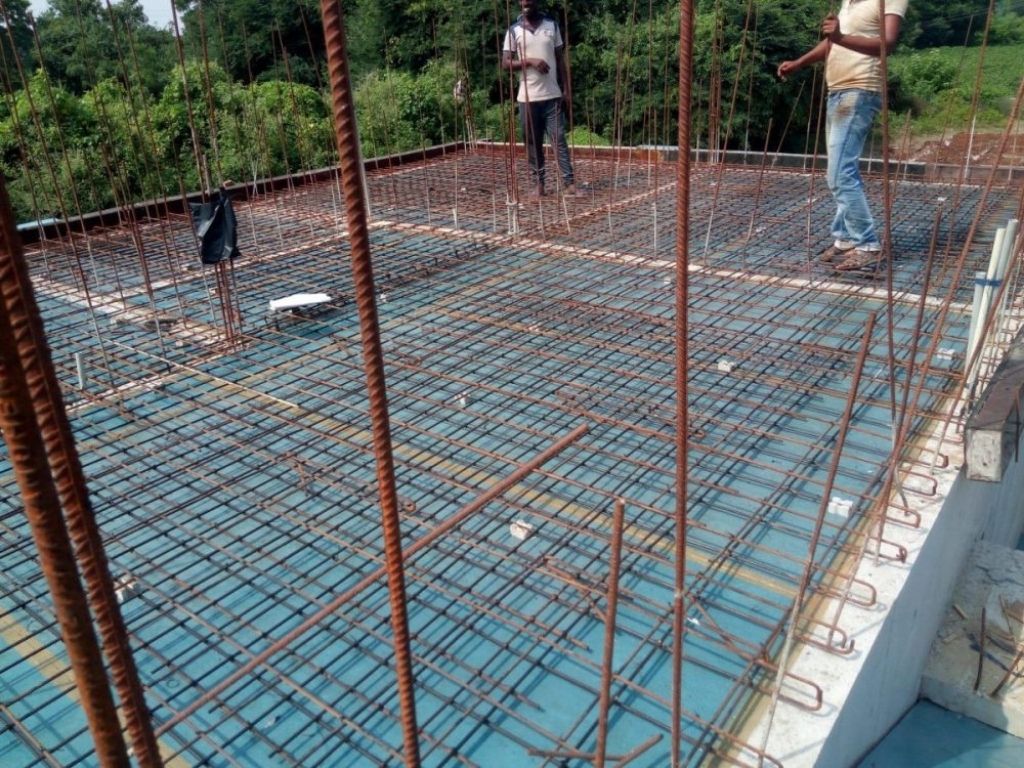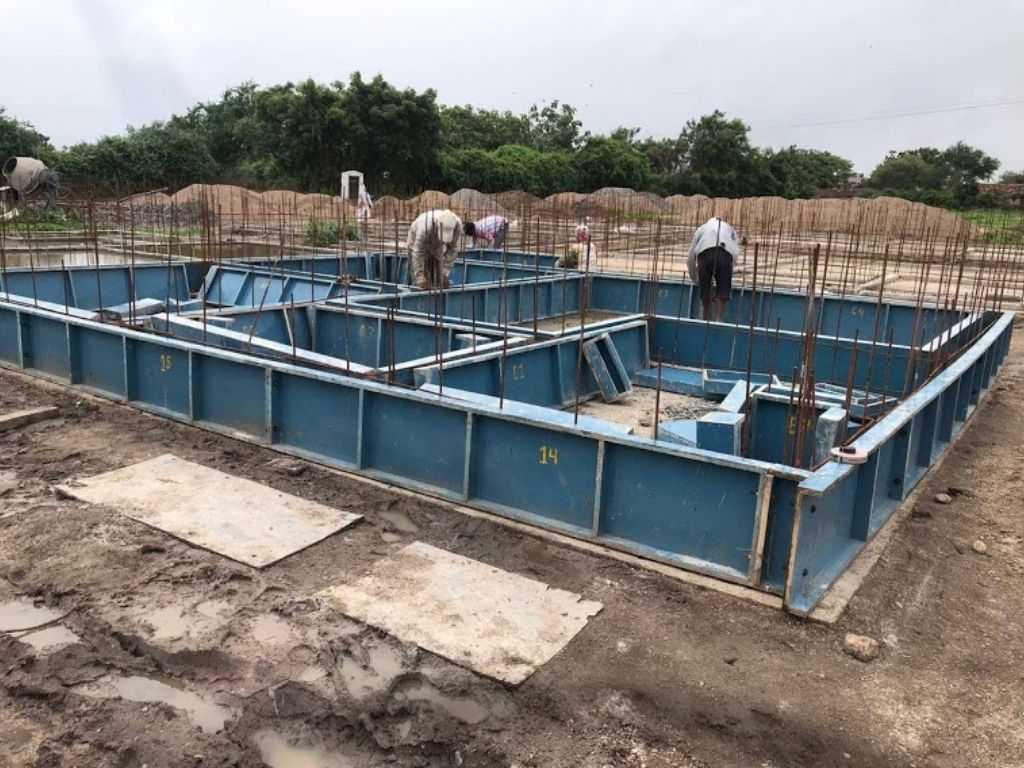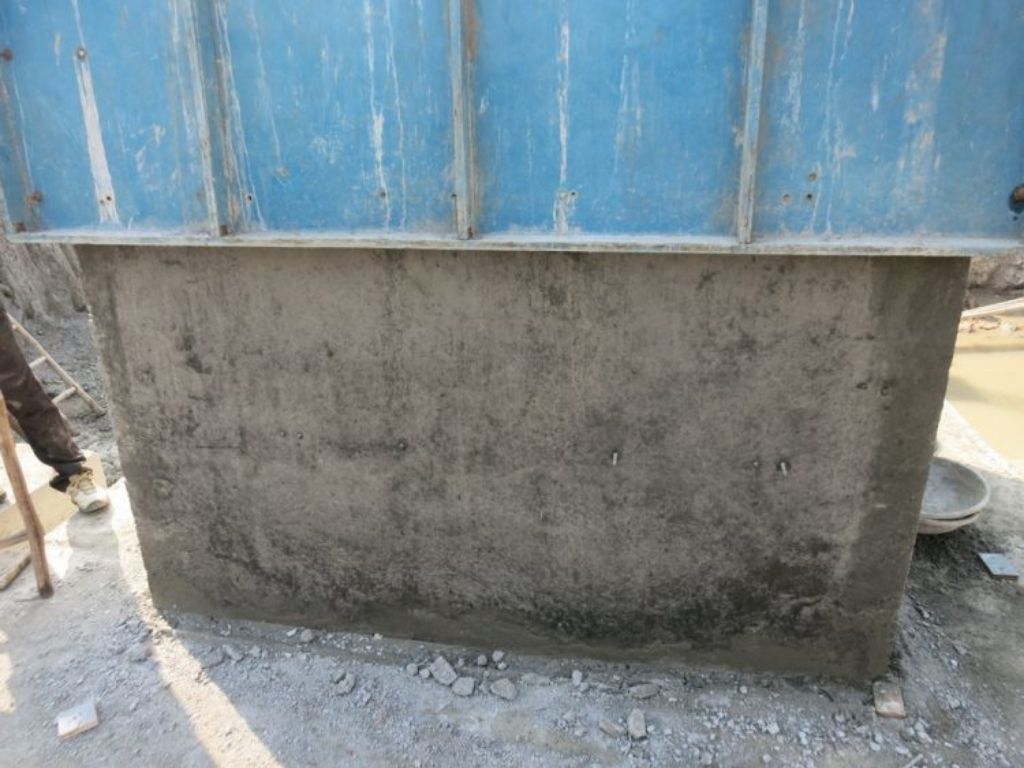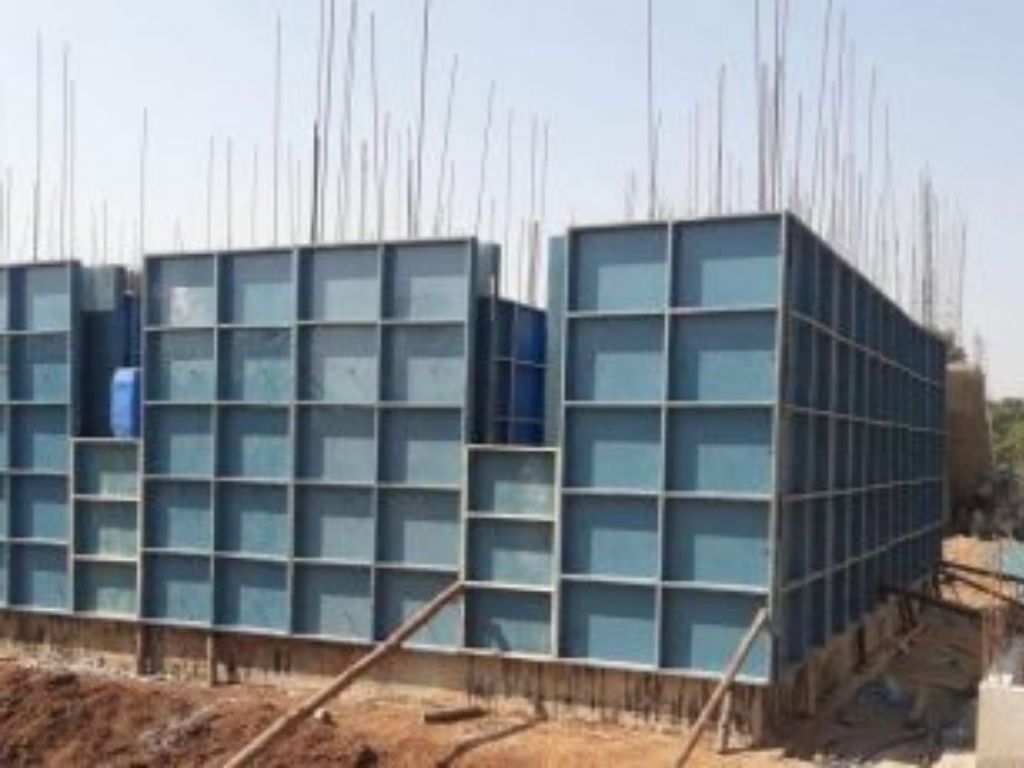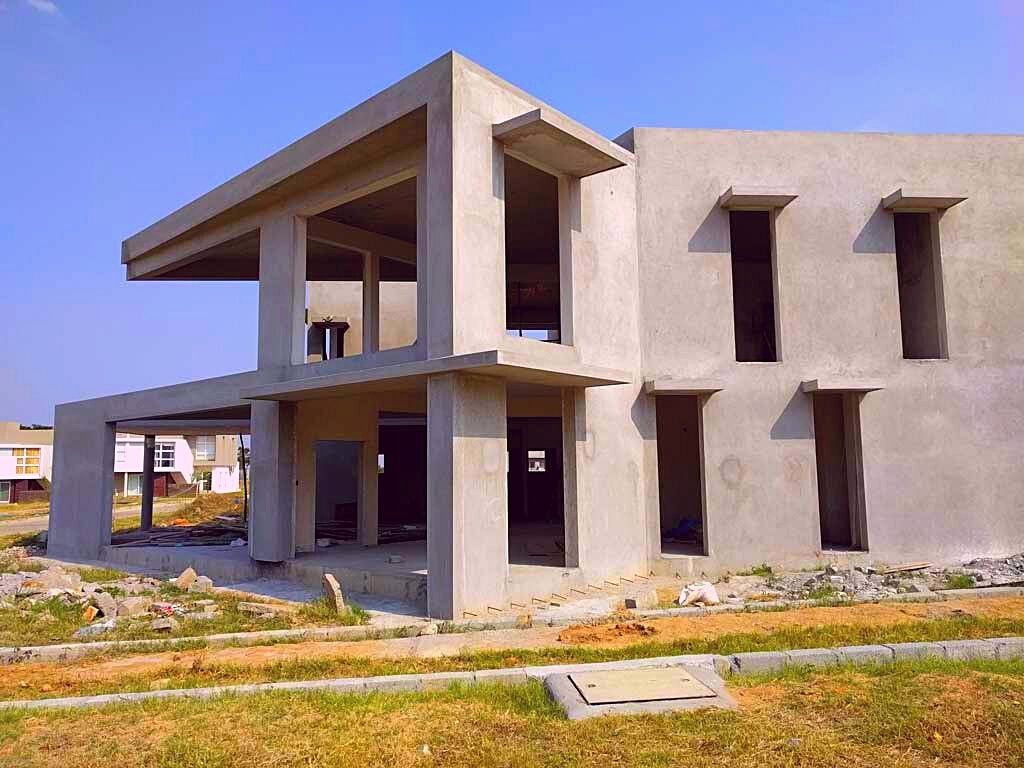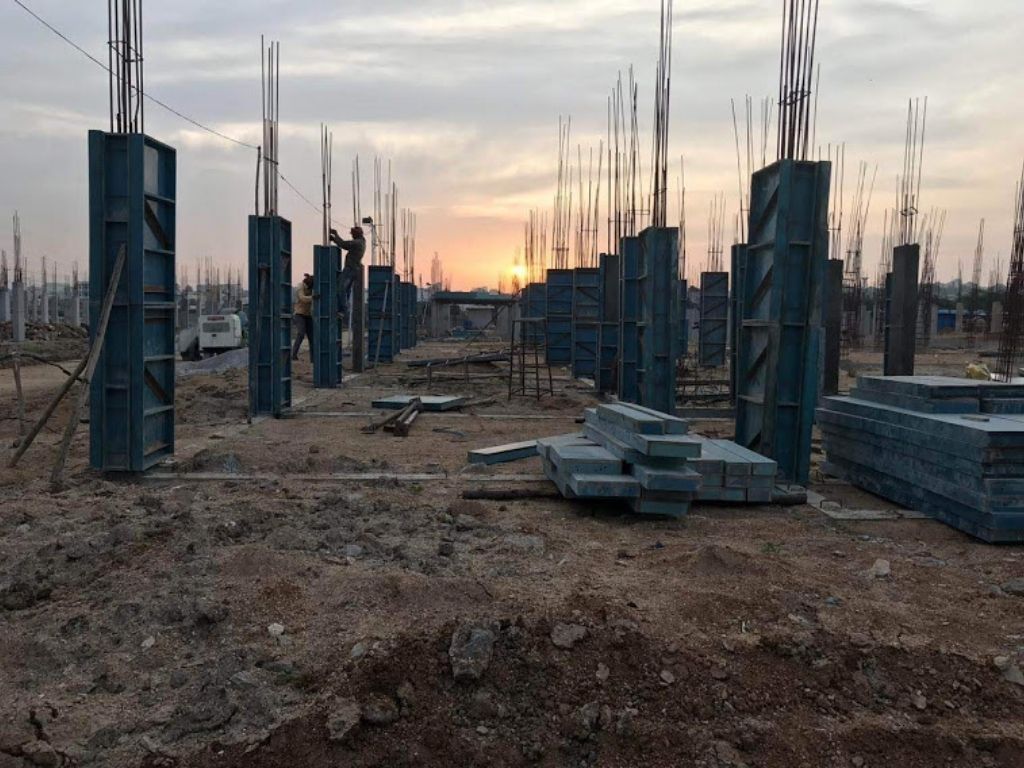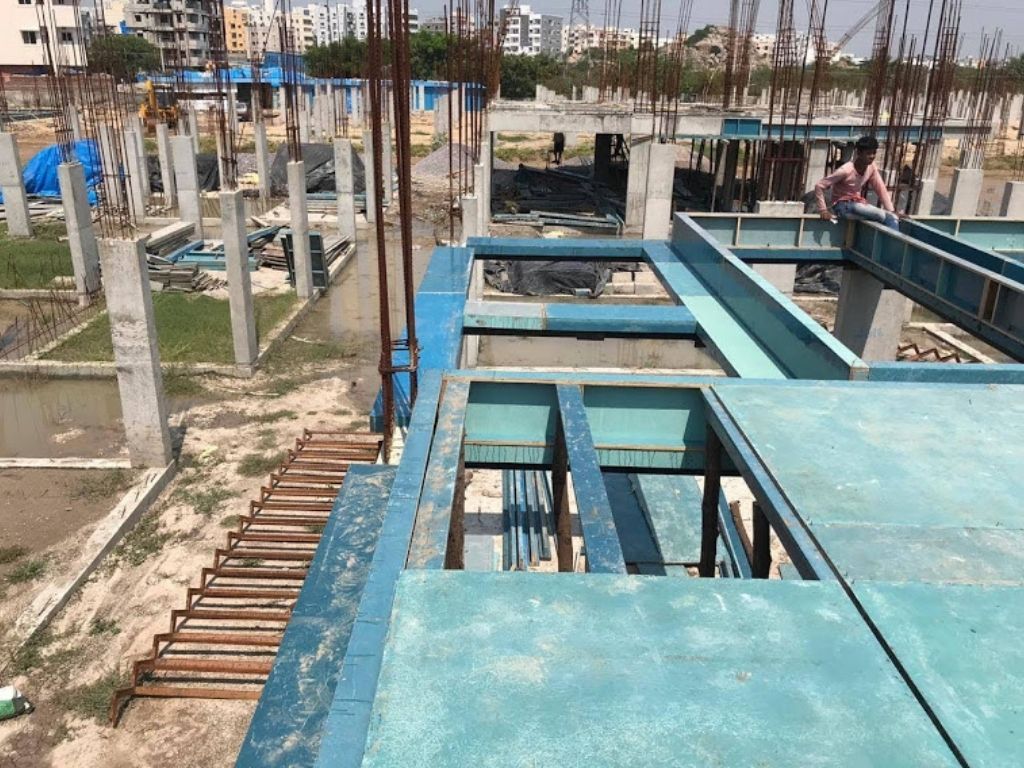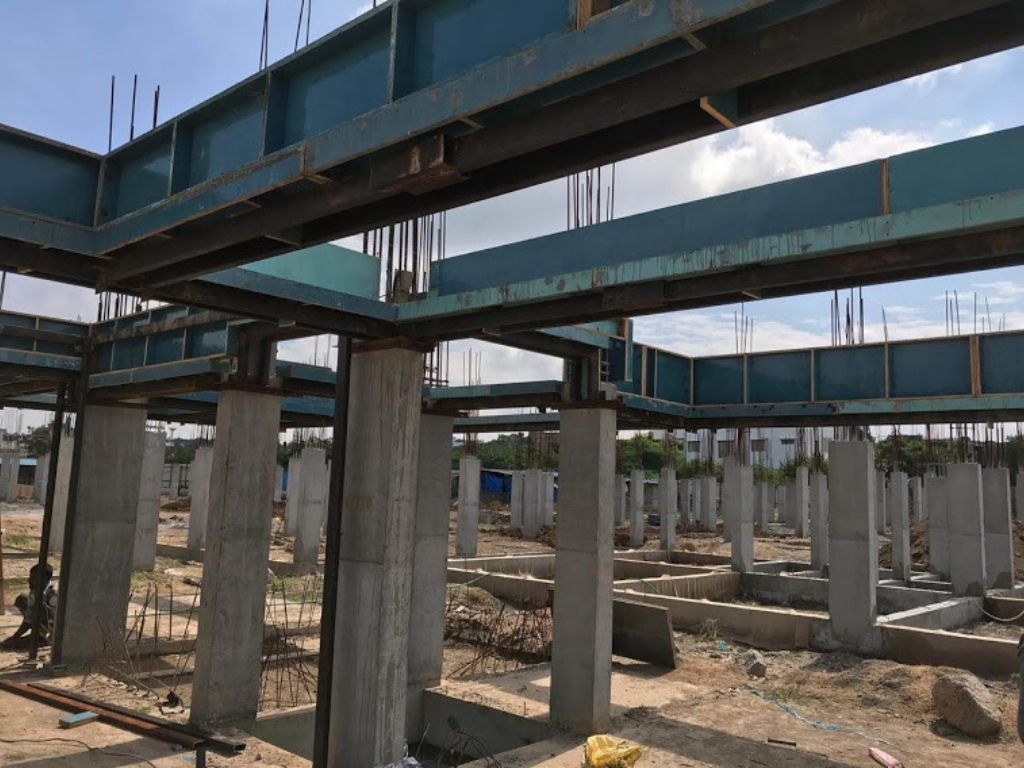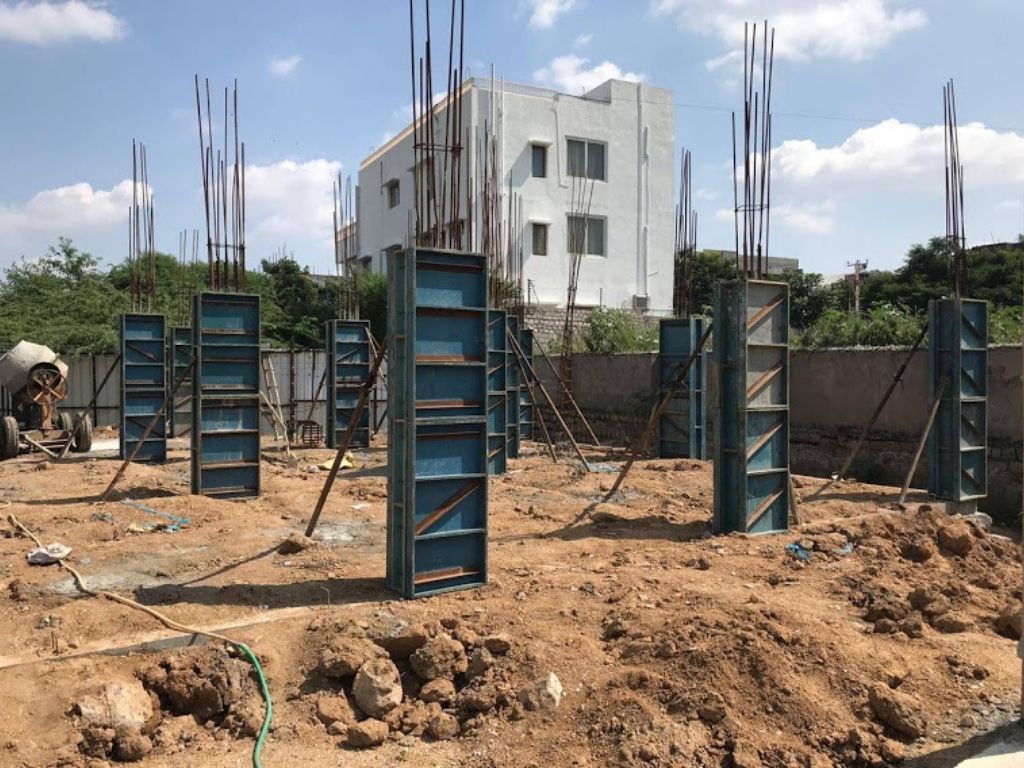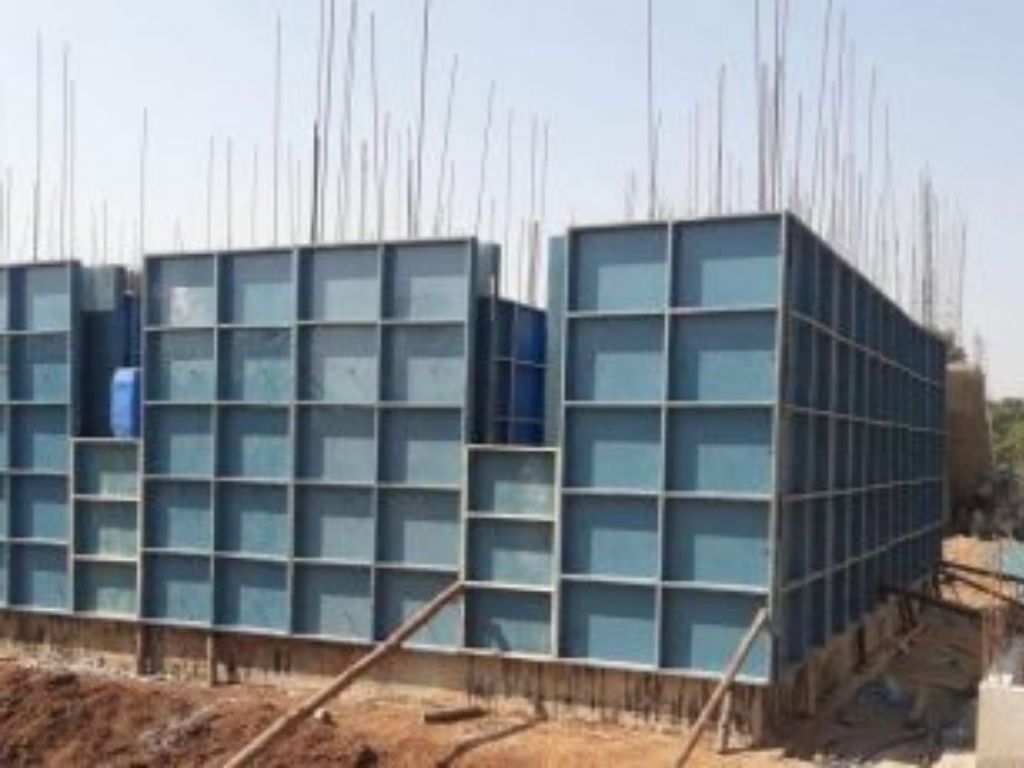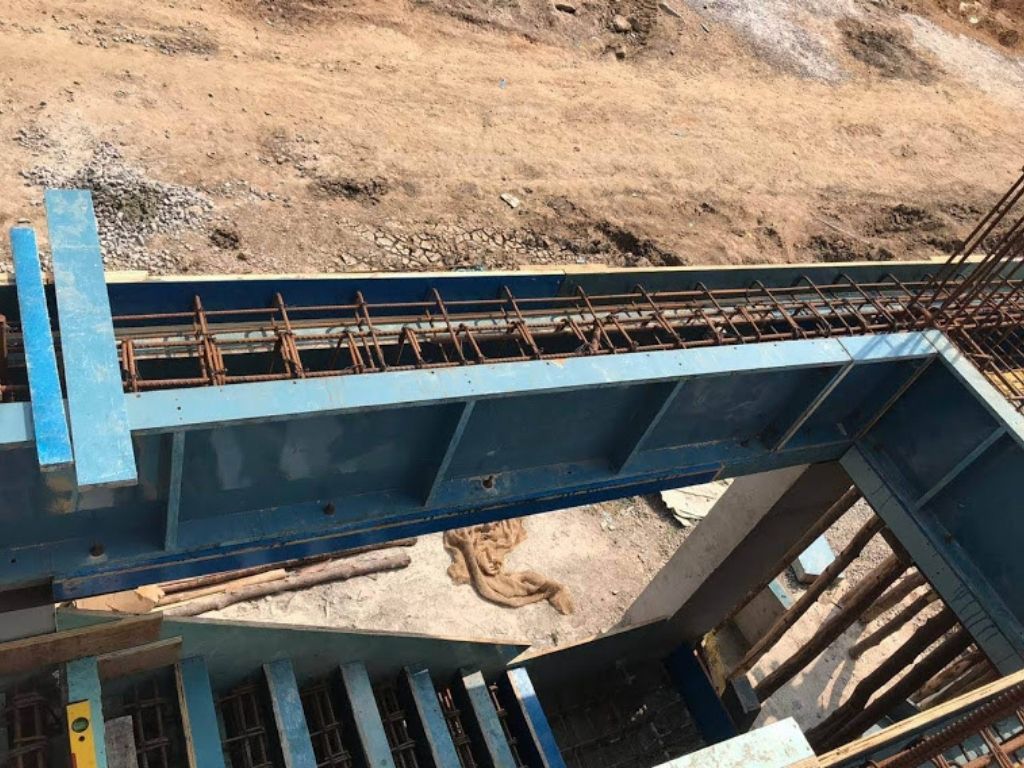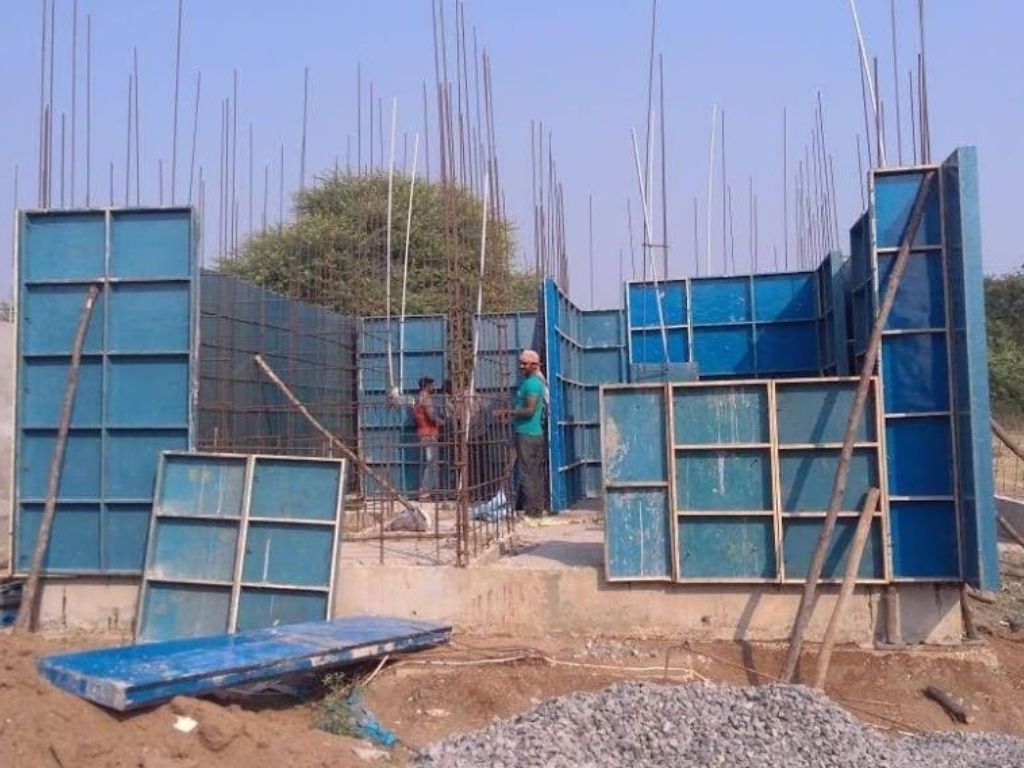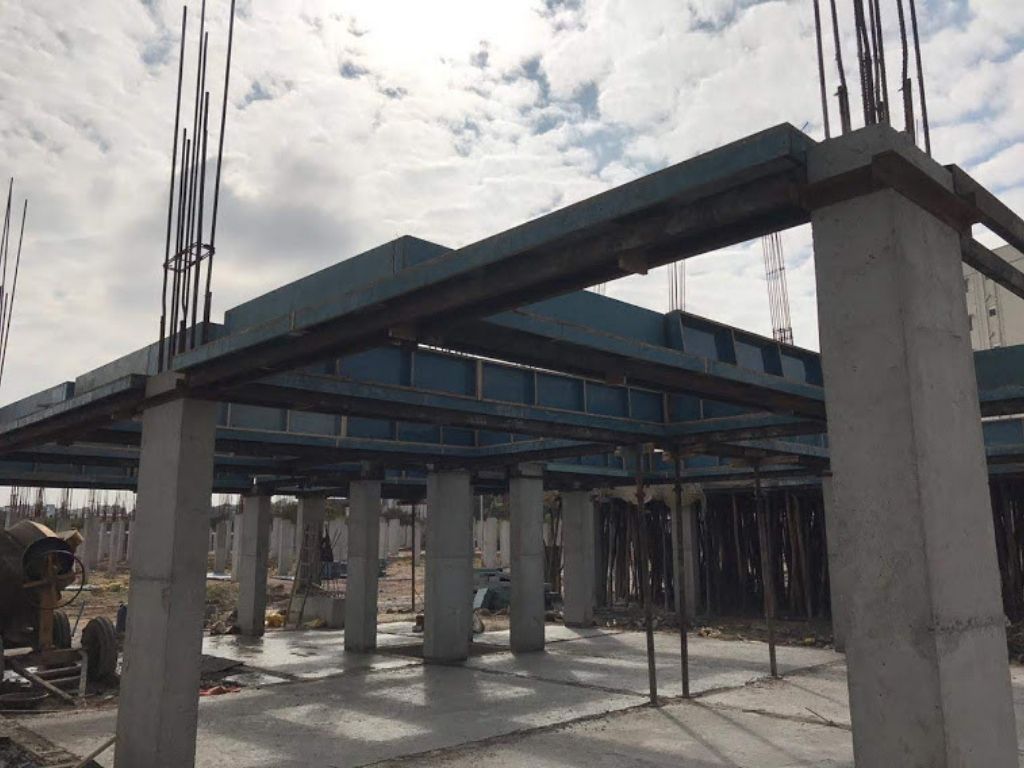 FIBERGLASS PLYWOOD COMPOSITE FORMWORK FOR FAST CONCRETE WALLS AND SLABS | RINCON REALTY
SPECIFICATIONS
APPLICATIONS
Formwork/shuttering for casting concrete slabs, beams, columns, walls, retaining walls.
CONSTRUCTION
Fiberglass – multi-layer coat on 18 mm commercial plywood (all sides) with high-quality epoxy resin.
PHYSICAL PROPERTIES
Excellent water resistance.
High repetition use.
High strength composite materials.
SURFACE PROPERTIES
Smooth surface.
High temperature resistance.
Corrosion resistance.
UV resistance.
SIZE
Thickness: 20MM.
Size: 4 feet by 8 feet.
FEATURES
High quality concrete finish one 40+ repetitions.
Light weight and easy to handle.
On-site custom fabrication possible.
ADVANTAGES
Less expensive than steel and aluminium forms/shuttering.
More durable.
Smooth concrete finish, no need of plastering.
Sealed edges to improve water resistance.
Easy to de-shutter, reducing labour cost.
Reduce materials theft, compared to aluminium, Mivan or steel shuttering. Rincon fibreglass shuttering doesn't have scrap value. Chance of theft is less.
FAQ
1) WHAT IS RINCON FIBERGLASS REINFORCED PLYWOOD SHUTTERING & FORMWORK (RINCON FPC)?
Rincon FPC is the latest technology in the construction industry wherein Plywood shuttering surface is attached with a special layer of Fiberglass Reinforced Plastic.
2) WHAT ARE THE BENEFITS OF RINCON FPC OVER TRADITIONAL PLYWOOD SHUTTERING?
The following are some of the features of Rincon Fiberglass Plywood over traditional shuttering
Extra strength
Durability & multiple reuses
Superior surface finish
No plastering required
3) HOW IS IT BETTER COMPARED TO ALUMINIUM SHUTTERING SYSTEMS SUCH AS MIVAN SHUTTERING?
Lower Cost:

Aluminium shutterings are 3-5 times more expensive than Rincon FPC system.

All Project Sizes:

Aluminium shuttering such as Mivan is suitable only for large scale projects such as high rise buildings with high repetitions. Rincon FPC system can be customized to any dimension and is suitable for small to large sized projects.

Customizable, Reusable & Repairable:

Unlike aluminum shutters, Rincon FPC can be customized to varying dimensions, can be repaired and reused multiple times across different projects.

More Savings

From small to large scale projects, you will see immediate saving with Rincon FPC.
Lower material usage
Decreased man hours
Faster delivery
Basic Form Work Comparison
| | | | | | |
| --- | --- | --- | --- | --- | --- |
| Description | Rincon Fiberglass | Plywood | Aluminium | Steel | PVC |
| Speed of construction | 4 days/floor | 7 days/floor | 4 days/floor | 10 days/floor | 4 days/floor |
| Plastering | Not Required | Required | Not Required | Required | Required |
| Repetitions | 40 times | 4 – 12 times | 80 times | 100 times | 80 times |
| Wastage of formwork material | Low | High | Medium | Medium | Medium |
| Labour | Low | High | Low | High | Low |
| Waterproof | Medium | High | Low | Low | Low |
| Strength | Medium | Low | High | High | Medium |
| Repairable | Repairable | Not Repairable | Not Repairable | Not Repairable | Not Repairable |
| Rate | Rs. 375/sft | Rs. 120/sft | Rs. 750/sft | Rs. 250/sft | Rs. 500/sft |
| Weight | Low | Low | Medium | High | Low |
| Scrap value | Zero | Low | High | Medium | Medium |
| 2.Advantages | Very useful for Complex Shape & Special features | Increased Stability | Lite weight & easy to lift | Very Strong & Durable | Plastic is light in weight and can be easily handled. |
| | Lite weight | High impact resistance | High repetition | Easy to fix | Formwork for complex-shaped structures can be prepared easily. |
| | Damage can be easily repaired | More Stable in a change of temperature | Good Finish (No plastering need) | Uniform Size & Shape | Good resistance against water. |
| | | | High Strength | | The damaged plastic sheets can be recycled and useful to make new sheets. |
| | | | The walls and slabs of structures can be casted simultaneously. Good quality plastic has great re-usability. | | |
| | | | Monolithic crack free structures. | | |
| 3.Disadvantages | Corrosion of steel fibers | Limited Size & Shape | Inital High Insvestment | Limited Size & Shape | Low load carrying capacity |
| | Expensive | Low load carrying capacity | Probability of Theft | | Expensive |
| | | It will Wrap, swell or fail the formwork | Segregation needs more space | | Damage the plastic by Heat |