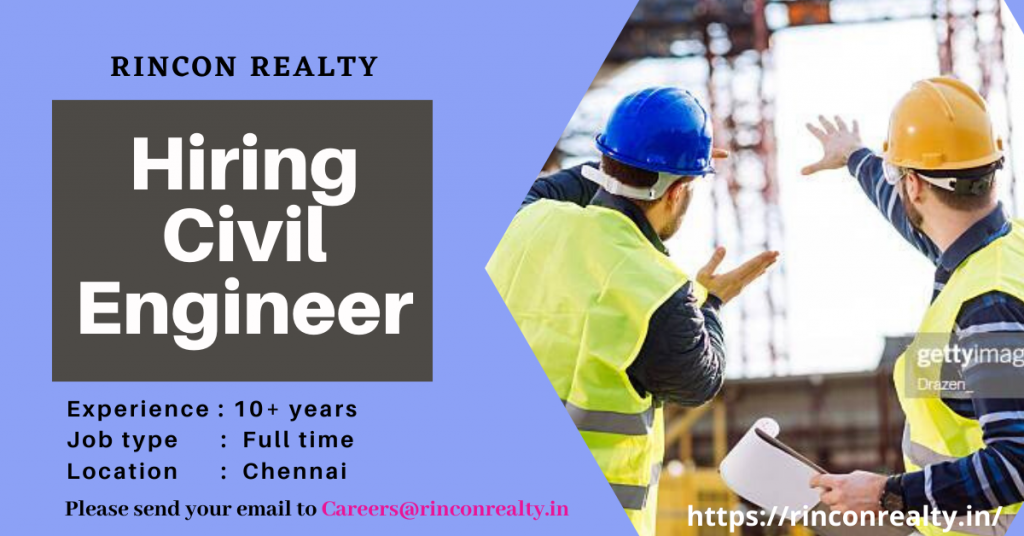 Duties and Responsibilities:
Analyze drawings to plan projects.
Inspect project sites to monitor progress and ensure conformance to design.
Direct construction, operations, and maintenance activities at the project site.
Monitor project progress, compliance with design specifications and safety standards.
Maintain detailed documentation of all site engineering activities.
Ensure adherence to regulatory standards & compliance with safety policies at the site.
Inspect facilities and analyze operational data.
Estimate quantities and cost of materials, equipment, or labour to determine project feasibility.
Create work schedules and adjust as needed to meet project deadlines.
Direct engineering activities; assign tasks, provide training and support.
Collaborate with management to align activities with desired business outcomes.
Qualifications and skills
Bachelor's degree/Diploma in civil or structural engineering, construction, building, or related field.
State-issued certification or engineering license.
Proficiency in CAD software.
Experience : 10 +years
Salary : 20,000 – 40,000 / month
Job Location : Chennai
Job type : Full time
Email : careers@rinconrealty.in